Roughly Right is like a financial crystal ball. You are probably in full control over the outcome and quality in your productions. We want you to have the same passion about the project finances without having to deal with too many details or large scale ERP-system.
So, we have developed a set of features that creates an overview that you need to make informed decisions. Both for every-day management and longer term.
Here are some of the questions Roughly Right can help answer.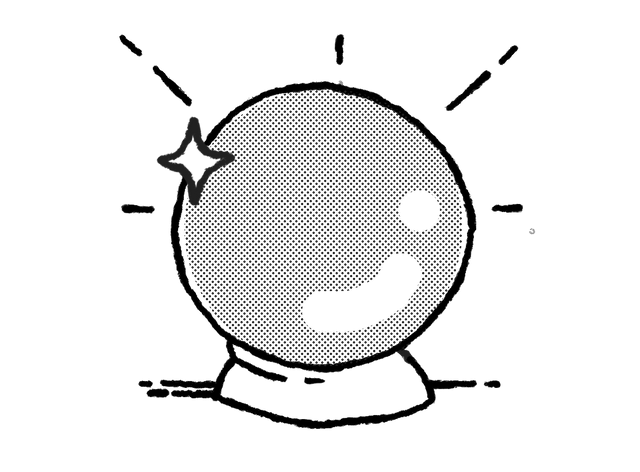 Forecast and revenue plan
How much revenue is secured for the coming time period?
How are we tracking against our forecast this month?
Can we cover our costs the coming months?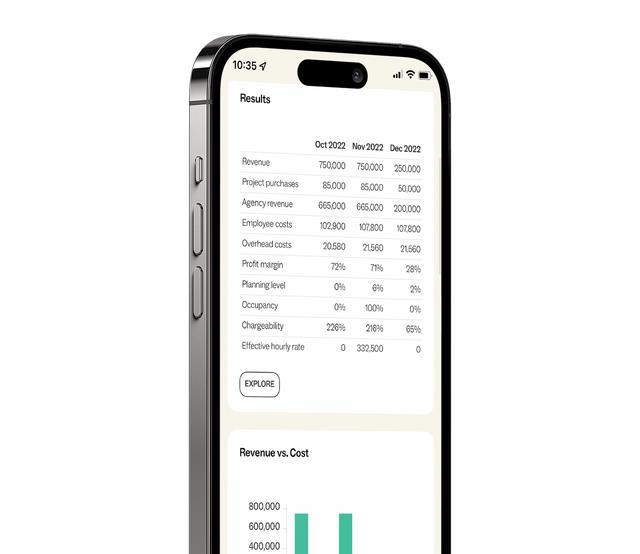 What project should I track my time on?
How much time was planned?
How much time did we spend on project X (even though we said that would never happen again)?
Planning of projects and time
What are we working on next week?
How much time can we afford to spend on this project?
Who else is working on this project?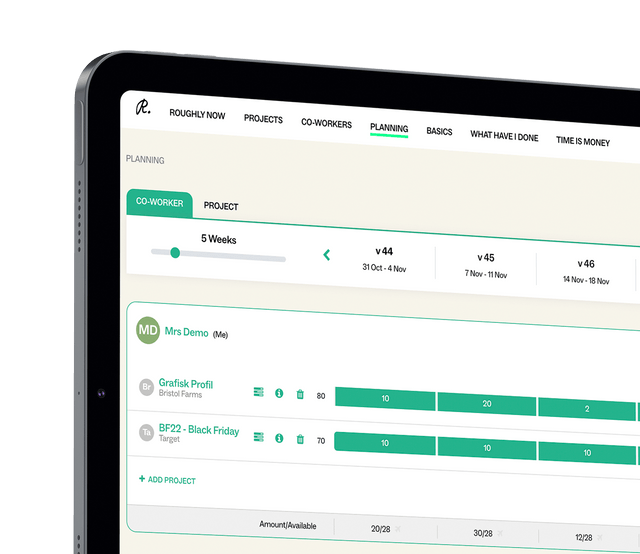 How much profit is this project generating?
How are we tracking against our forecast this month?
How much are we spending?
Is the invoice sent?
Are there any expenses?
What is the total billing this period?
What are we billing the client in this project?
How many hours have we worked?
Are there any expenses?
How is the invoice going to look like?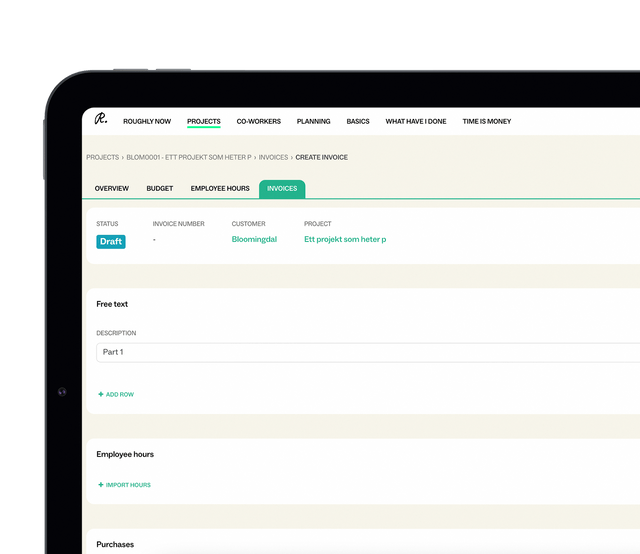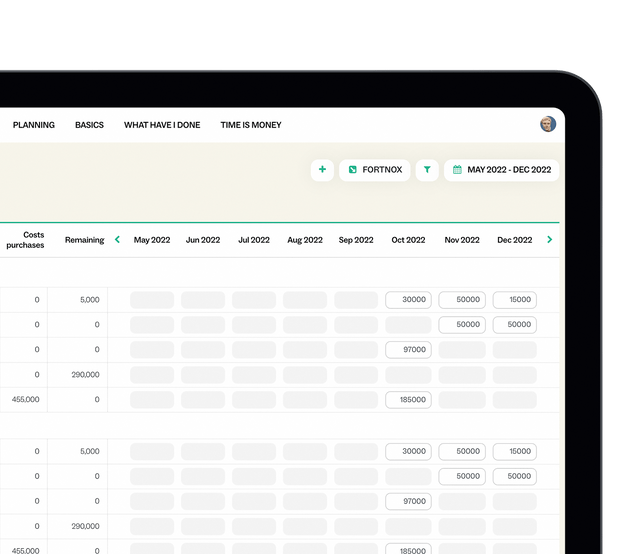 Sync clients and projects
Keep track of project expenses
Invoice and follow up