Can't everything just be in the same tool? Maybe, but the risk is that the tool then becomes so complicated that it's not good for anyone in the end. We have done our best to please both the project managers, and the accounting department.
We have chosen to integrate with Fortnox, Swedens most commonly used system for accounting. Paired with Roughly Rights specialized capabilities for prognosis, planning, project and time-management; you get a combination where the operational staff can stay in the tool that is custom build for them, and the accounting staff gets all the functionality they need to do their job efficiently.
Keep clients and project updated in both tools
Project mangers can easily create invoices in the tool they are used to
The accounting side has access to all the information they need
Sync expenses from Fortnox to Roughly Right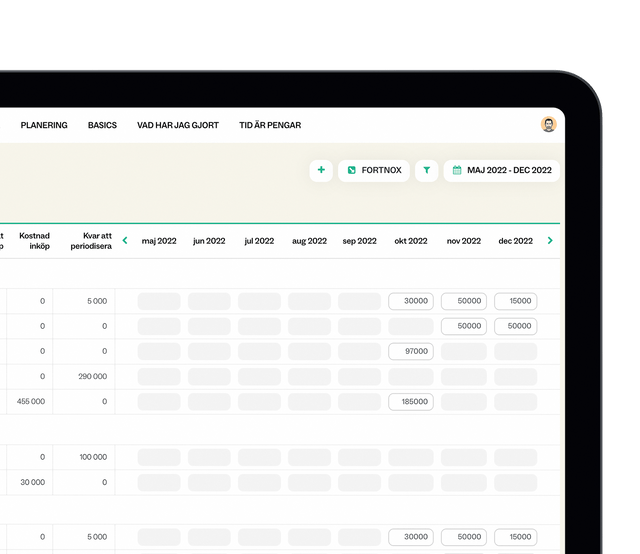 About Fortnox
Fortnox offers a cloud-based platform so that small business owners and accounting firms can manage their finances and administration effectively. The platform is the market leader in Sweden. It also gives customers access to financial services and corporate insurance. Fortnox was founded in 2001 and is headquartered in Växjö. The share is listed on NGM Nordic MTF. For further information see www.fortnox.se.
How does Roughly Right work?
Connect the dots and get the right perspective on revenues, forecast, time tracking, resource planning, invoicing and a lot more.